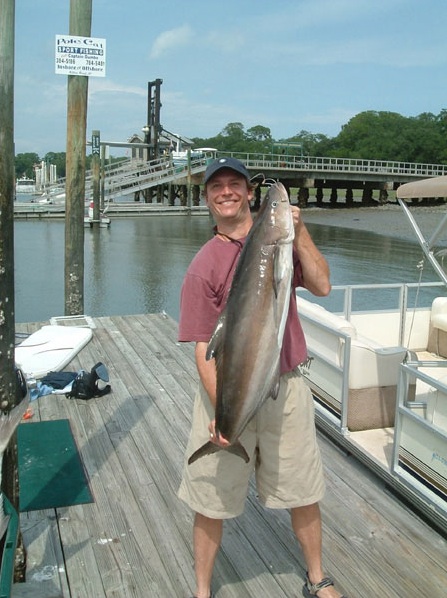 Spring is here on Hilton Head Island and so are the fish. Inshore fishing heats up with red fish, flounder and sea trout in the shallows.
Everyone looks forward to May and the cobia returning to Port Royal Sound. Ranging from 30 -75+ pounds these sports fish put up a great fight!
Shark fishing is abundant this time of year as well. These are just a few reasons we look forward to the spring fishing each year.