Come Fish with Captain Gumbo.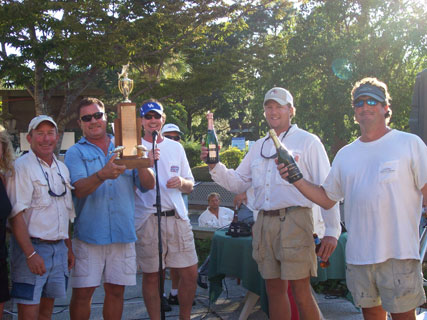 Captain Jon "Gumbo" DeLoach offers more than 20 years of local fishing knowledge and experience fishing the waters surrounding Hilton Head Island, SC. Moving to Hilton Head in 1977, he began fishing the north end of the island five years later, and has been catching the Lowcountry's vast array of saltwater species ever since.
Captain Gumbo offers inshore and offshore trips to educate and entertain every vacationer, from the novice angler to the most experienced fisherman. In his 14 years as a charter captain, Captain Gumbo has led several winning tournament teams.
Winner - 2008 Captain Woody's King Mackerel Tournament
Winner - 2008 Hilton Head Island Wahoo Shoot-out
Winner - 2007 Hilton Head Island Wahoo Shoot-out
Winner - 2007 Hilton Head Island Grouper- Snapper Shoot-out
Winner - 2003 Food and Beverage Calcutta